Biscayne Bay Commission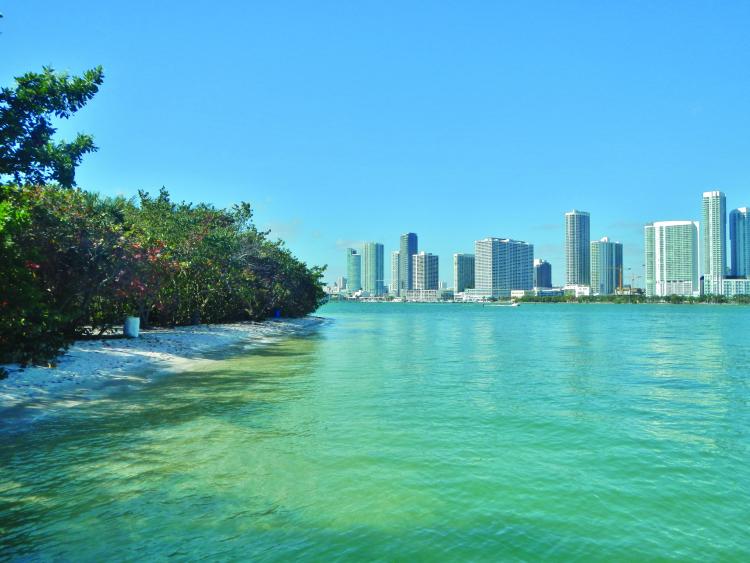 Biscayne Bay is adjacent to Miami-Dade County, Florida's most populous county. The bay contains the largest passenger port in the world, is an international sailing destination and plays a critical role in the health of Florida's Coral Reef. Protecting the bay is important to Florida both environmentally and economically.
Governor DeSantis took a major step forward in protecting vital natural resources within Biscayne Bay through the creation of the Biscayne Bay Commission.  
The Biscayne Bay Commission, through a deliberative and transparent process, will ensure that objective and sound science inform decision-making regarding the bay. Input from the commission will be used to support key funding and restoration initiatives and guide regulatory changes that are needed to improve water quality. 
Questions or Comments?  Sign-up for Updates  Biscayne Bay Watershed Management Advisory Board
Upcoming Meeting
In-person:
Thursday, Sept. 7, 2023
9a.m. to 12:30 p.m.
Florida International University - Biscayne Bay Campus 
Wolfe University Center, Room 221
3000 N.E. 151st St., North Miami, FL 33181
Please register HERE for parking in advance.
Online: 
If joining virtually, please register for the GoToWebinar.
Meeting Materials
Current Semi-Annual Report  Project Tracker
The Florida Department of Environmental Protection welcomes our partners in updating the project tracker at any time. Please email us to provide your updates.
Previous Semi Annual Reports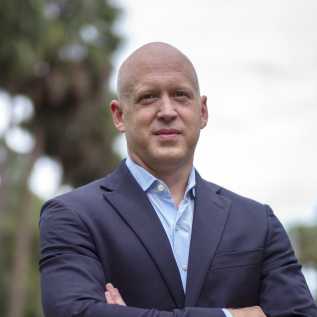 Noah Valenstein, Brightwater Strategies Founder, Governor Appointed, Chair
Noah Valenstein is a founding partner of the consulting firm Brightwater Strategies. He also serves as a Senior Advisor at American Flood Coalition, where he lends his expertise in resilience and state government. He brings several years of experience in high-profile public positions, including leadership roles on the United States Coral Reef Task Force, the United States Everglades Task Force and the Environmental Council of the States. 
Prior to rejoining Brightwater Strategies, Noah served as both the secretary for the Florida Department of Environmental Protection (DEP) and the state's chief resilience officer. Appointed in 2017, Noah was the first DEP secretary to serve two consecutive governors. During his tenure, Noah worked to champion and advocate for water quality improvements, Everglades and springs restoration, coastal resiliency and conservation of Florida's prized properties. As the second chief resilience officer in state history, Noah also led the creation of the Office of Resilience and Coastal Protection at DEP and the development of the agency's resilience grant program and assisted with securing record funding for for resilience initiatives in Florida.  
Noah holds a Juris Doctorate from the Florida State University College of Law and a bachelor's degree with honors from the University of Florida's School of Natural Resources and Environment.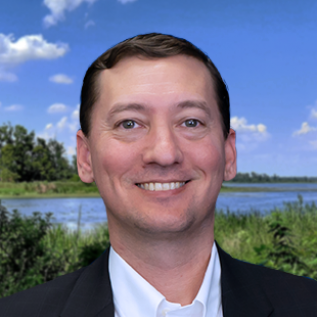 Adam Blalock, Florida Department of Environmental Protection, Deputy Secretary for Ecosystem Restoration, Vice-Chair
Adam Blalock serves as the deputy secretary for Ecosystem Restoration and is responsible for overseeing statewide water supply; restoring and protecting Florida's aquatic ecosystems including the Everglades; managing aquatic research, monitoring and laboratory analysis; funding water and wastewater infrastructure; and governing coastal protection and resiliency.
Prior to joining DEP, Adam worked at Hopping, Green & Sams, specializing in natural resource legislation and environmental permitting on the local, state and national levels. Adam also has a wealth of experience in public environmental law, serving first as an attorney and later as the policy chief for the Agriculture and Natural Resources Subcommittee of the Florida House of Representatives from 2005 to 2015.
In addition to his legal experience, Adam holds a Juris Doctor and master's degree in Environmental Law and Policy from the Vermont Law School and a bachelor's degree in Political Science from the University of Florida. Adam is also an active member of the Environmental Land Use Section of the Florida Bar.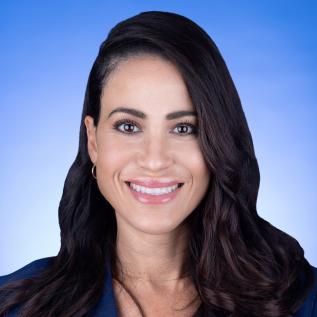 Danielle Cohen Higgins, Miami-Dade County Commissioner, District 8
After graduating from the University of Florida in 2003, Danielle attended law school at Florida State University. She earned her Juris Doctorate degree from FSU and was admitted to the practice of law at the age of 24. She began her legal career right away in 2006 at the prestigious law firm of Greenberg Traurig where she focused on Civil Litigation.
In 2009, she opened her own civil litigation law firm, Cohen Law, with the mission of providing excellent yet cost-efficient legal services to small businesses and individuals. Cohen Higgins continues to run her law practice in addition to serving as the Miami-Dade County Commissioner for District 8. She also currently serves as a board member of The Children's Trust.

Prior to becoming a County Commissioner, Cohen Higgins sat on the Board of Directors for the South Florida American Heart Association, served as a Young Ambassador to the Miami Children's Health Foundation, and worked as a mentor and Board Member with Take Stock in Children and was elected to sit on the largest statewide board of trial attorneys, the Florida Justice Association. Her current policy priorities include innovating government to be more proactive than reactive, addressing severe housing affordability challenges, which are pricing families out of Miami-Dade County, supporting common-sense environmental sustainability measures and bringing effective transit solutions to the residents of District 8.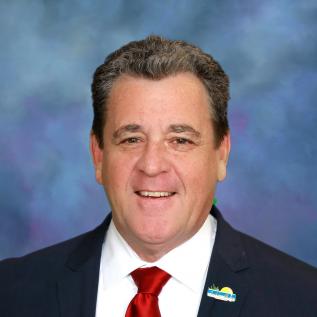 Tim Meerbott, Town of Cutler Bay Mayor, League of Cities
Mayor Tim Meerbott was the first town council member of Cutler Bay to have ever been sworn into office in 2006, and was elected as Mayor in November 2018. He has deep roots in the town and believes the it's a wonderful place to raise a family. In addition to his heavy involvement with the town, he's also a senior division manager for Allstate Corporation—where he's worked at for over 30 years.
Incorporated in 2005, the town of Cutler Bay is a community that's been diligent in its environmental preservation efforts, an important point given the threat that sea level rise imposes on this coastal community. In May 2015, the Town adopted the Floodplain Mitigation Plan, which aims to reduce the community's vulnerability to natural disasters. One of the town's most significant recent achievements is earning a Community Rating System Class 4 in the National Flood Insurance Program, becoming the first municipality in South Florida to do so.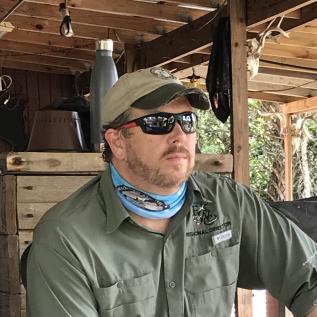 Dr. Thomas Reinert, Florida Fish and Wildlife Conservation Commission South Regional Director
Dr. Thomas Reinert is the regional director for the Florida Fish and Wildlife Conservation Commission's South Region, which encompasses 10 counties in South Florida, including Miami-Dade. He has worked with FWC for over 16 years; five years as the regional director, and 11 years as a research administrator in the Manatee Rescue and Recovery Program, overseeing field biologists on the east and southwest coasts of Florida. 
Dr. Reinert has a Bachelors of Science from Wake Forest University, a Master's in Oceanography and Coastal Sciences from Louisiana State University, and a Ph.D. in Forestry and Natural Resources from the University of Georgia, with a concentration in estuarine fish ecology and population dynamics.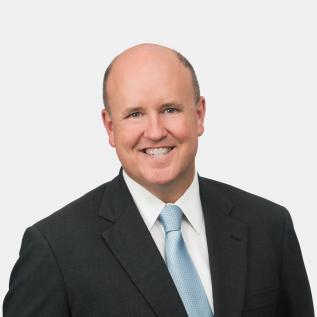 T. Spencer Crowley III, Florida Inland Navigation District Commissioner, Miami-Dade County
Spencer Crowley is a land-use and environmental attorney and shareholder with the law firm of Akerman Senterfitt in Miami. Mr. Crowley's practice focuses on large scale land use and environmental permitting matters, including zoning, growth management, urban development, transportation, sovereignty submerged lands, coastal regulation, marina permitting, wetlands and water resources. He has worked with the Governor's Commission for a Sustainable South Florida, the South Florida Water Management District and the Duke University Wetlands Center in the Florida Everglades.
In addition to his private practice, Spencer serves on several waterfront boards. In 2008 County Commissioner Carlos Gimenez appointed Spencer to the committee charged with reviewing and recommending changes to Miami-Dade County's Manatee Protection Plan. In 2007, he was appointed by Governor Charlie Crist to serve as Miami-Dade County Commissioner for the Florida Inland Navigation District.
In 2005 Miami Mayor Manny Diaz appointed Spencer to the city of Miami's Waterfront Advisory Board where he served as chair. Prior to joining Akerman Senterfitt, Mr. Crowley worked at Gunster Yoakley in Miami and Hopping Green & Sams, in Tallahassee.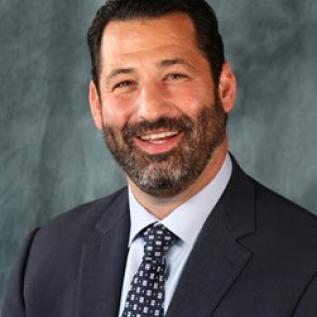 Scott Wagner, Vice Chairman, South Florida Water Management District
Mr. Wagner has lived in South Florida since 1986 residing in both Broward and Miami-Dade counties. Wagner attended Yale University, where he played football and graduated with Honors and Distinction as a History Major, returning to South Florida to attend law school at the University of Miami, where he served on State, Regional and National Trial Teams.
Mr. Wagner is the founder of Wagner Legal in Miami which engages in high stakes business and trial law. He has a specialized expertise in matters involving maritime law and has dedicated a significant amount of his practice to issues involving the water.
In 2019, Mr. Wagner was appointed by Governor DeSantis and unanimously confirmed by the Florida Senate to serve a 4-year term as the Vice Chair of the South Florida Water Management District, which serves the community to enhance ecosystem and Everglades restoration, protect from flood issues, improve water quality, and ensure proper water quality for all of South Florida.
Kevin Marino Cabrera, Miami-Dade County Commission
Kevin Marino Cabrera was elected to the Miami-Dade County Commission on November 8, 2022, by the residents of District Six. Prior to entering the private sector, Commissioner Cabrera worked as Florida State Director for Donald J. Trump for President and the Republican National Committee, where he oversaw the campaign's effort to win Florida's 29 electoral votes.
Commissioner Cabrera's vast political experience comes from years of having worked as director of constituent services for a Member of Congress, as well as managing political campaigns at both the state and federal levels. As an active member in the local community, Commissioner Cabrera was appointed Councilman for West Kendall's Community Council, local land use and zoning board in Miami-Dade County, in 2015.
He was subsequently elected to a full term in 2016. Commissioner Cabrera understands that government closest to the people governs best and he will fight to protect the most vulnerable members of the community, cut local taxes and fees, adequately keep our streets safe, and protect our constitutional rights and individual freedoms from government overreach. A Miami native, Commissioner Cabrera majored in Political Science with a minor in International Relations at Florida International University, graduating cum laude. Commissioner Cabrera is also an Honors graduate from Miami-Dade College, where he received an Associate Degree in Public Administration. Kevin is married to Demi Busatta Cabrera, and they reside in Coral Gables, Florida.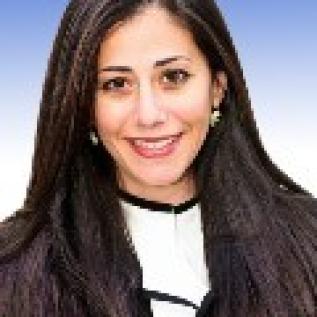 Micky Steinberg, District 4 Commissioner, Miami-Dade Board of County Commissioners
Commissioner Micky Steinberg was elected without opposition in 2022 to serve as the District 4 Commissioner on the Miami-Dade Board of County Commissioners. District 4 is located in the northeastern corner of Miami-Dade County; which includes 13 cities, Golden Beach, Aventura, North Miami Beach, North Miami, Sunny Isles Beach, Surfside, Bal Harbour, Bay Harbor Islands, Biscayne Park, Indian Creek, Miami Beach, Miami Shores, North Bay Village and unincorporated Miami-Dade County.
A respected leader within the community, Micky is dedicated to public service and understands the unique challenges of the County. Prior to being elected to the Board, she was elected to the Miami Beach City Commission in 2013 and was re-elected unopposed in 2017. During her tenure, she brought her passionate teamwork approach to City Hall and championed various initiatives, including strengthening ethics ordinances, sustainability and resiliency efforts, championing human rights legislation, finding solutions to alleviate everyday traffic congestion, and supporting local schools.
Commissioner Steinberg has a long and impressive record of community involvement. She served as a member of the Miami-Dade Transportation Planning Organization (TPO) Board on behalf of the City of Miami Beach. She has also served as a member of the Miami Beach Visitor and Convention Authority Committee and the Miami Beach Police Citizens Relations Committee. She has ample involvement with various nonprofit organizations, such as the Greater Miami Jewish Federation and Big Brothers Big Sisters of Greater Miami. As a result of her efforts to better our community, Steinberg has also been recognized as a Woman of Valor by the Aventura Turnberry Jewish Center.