State Task Force Efforts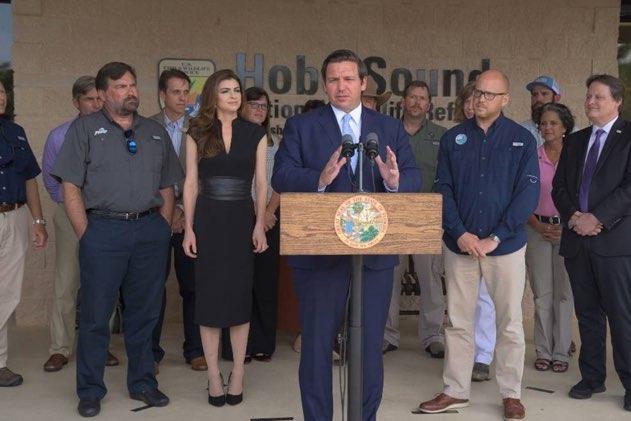 Blue-Green Algae Task Force
Governor DeSantis took a major step forward in combating Blue-Green Algae within Florida through the creation of the Blue-Green Algae Task Force along with the appointment of its five members.
The Blue-Green Algae Task Force plays an important role in protecting Florida's water and water-related resources. Each of the task force members is a nationally recognized and well-respected scholar. Their collective scientific expertise and input figures prominently in the department's efforts to improve water quality throughout the state.
The Blue-Green Algae Task Force, through a deliberative and transparent process, will ensure that objective and sound science informs Florida's environmental decision-making process. Input from the task force will be used to support key funding and restoration initiatives and guide regulatory changes that are needed to improve water quality for the benefit of all Floridians.
Questions or Comments?   Register for Updates
Blue-Green Algae Task Force Final Consensus #1
UPCOMING MEETING 
TBD.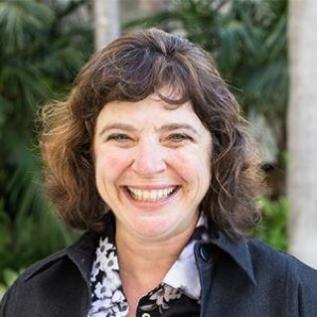 Dr. Evelyn Gaiser, Florida International University
Dr. Evelyn Gaiser holds a bachelor's degree in biology from Kent State University, a master's in animal ecology from Iowa State University and a doctorate in ecology from the University of Georgia.
Dr. Gaiser is an aquatic ecologist whose research is focused on understanding how algae can be used as "sentinels" of the effects of long-term changes in climate and land-use in aquatic ecosystems. While her work focuses on aquatic systems of South Florida, she and her students also conduct international studies to expand findings contextually.
Research in Dr. Gaiser's lab has informed the progress of Everglades restoration and is integrated into the Florida Coastal Everglades Long-Term Ecological Research program, which she has led since 2007.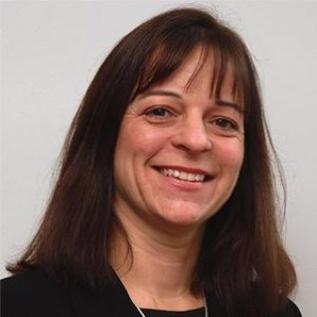 Dr. Wendy Graham, University of Florida
Dr. Wendy Graham is the Carl S. Swisher Eminent Scholar in Water Resources in the Department of Agricultural and Biological Engineering and director of the Water Institute at the University of Florida.
Her research focuses on integrated hydrologic modeling; groundwater resources evaluation and remediation; evaluation of impacts of agricultural production on surface and groundwater quality; evaluation of impacts of climate variability and climate change on hydrologic systems; and stochastic modeling and data assimilation.
Dr. Graham holds a B.S. in environmental engineering from the University of Florida and a Ph.D. from the Massachusetts Institute of Technology.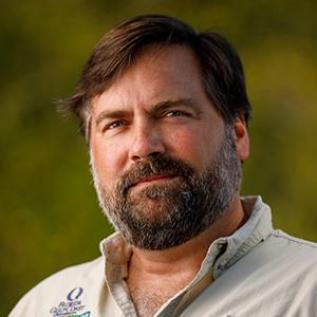 Dr. Michael Parsons, Florida Gulf Coast University
Dr. Michael Parsons is a professor of marine science at Florida Gulf Coast University and director of the Coastal Watershed Institute and Vester Field Station. He was a state of Louisiana Board of Regents Fellow and received his doctorate from Louisiana State University in 1996 in biological oceanography.
Dr. Parsons received the Outstanding Mentor award from the University of Hawaii-Hilo in 2001 and the Senior Faculty Scholarship Excellence Award at Florida Gulf Coast University in 2013. 
His ultimate goal is to educate students and the public in the field of coastal ecology, particularly in terms of how human activities impact ecosystem health, as well as how these impacts in turn influence human health and well-being.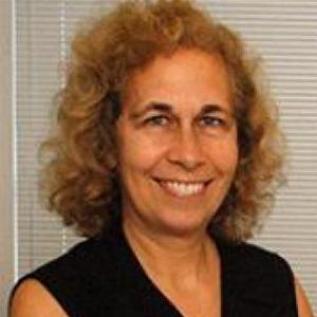 Dr. Valerie Paul, Smithsonian
Dr. Valerie Paul has served as director of the Smithsonian Marine Station at Fort Pierce, Florida, since 2002. She received her B.A. from the University of California San Diego in 1979 with majors in Biology and Studies in Chemical Ecology and her Ph.D. in Marine Biology in 1985 from the Scripps Institution of Oceanography at UC San Diego. Valerie joined the faculty of the University of Guam Marine Laboratory in 1985, served as director of the laboratory from 1991-1994 and as full Professor from 1993-2002.
Valerie's research interests include marine chemical ecology, marine plant-herbivore interactions, coral reef ecology, harmful algal blooms and marine natural products. She studies the ecological roles of marine toxins and other bioactive compounds (natural products) from marine plants and animals and their natural functions in the marine environment.
She has specialized in studying the ecology and chemistry of blue-green algae (cyanobacteria) blooms, including looking for beneficial biomedical uses of the compounds.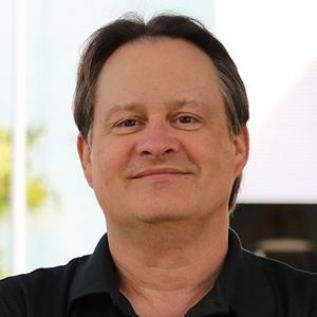 Dr. James Sullivan, Florida Atlantic University Harbor Branch
Dr. James Sullivan, executive director of FAU's Harbor Branch, is an expert on marine ecosystem health. He earned his master's and doctorate degrees in biological oceanography with specializations in phytoplankton physiology and ecology, as well as bio-optics and biophysics, from the University of Rhode Island Graduate School of Oceanography.
Dr. Sullivan's research interests include biological and physical mechanisms that control the spatial-temporal dynamics of phytoplankton/zooplankton populations in the coastal oceans; harmful algal bloom (red tide) dynamics; bioluminescence in the ocean; and the development and use of optical and autonomous sampling instrumentation and analytical techniques needed to study these complex processes.