State Task Force Efforts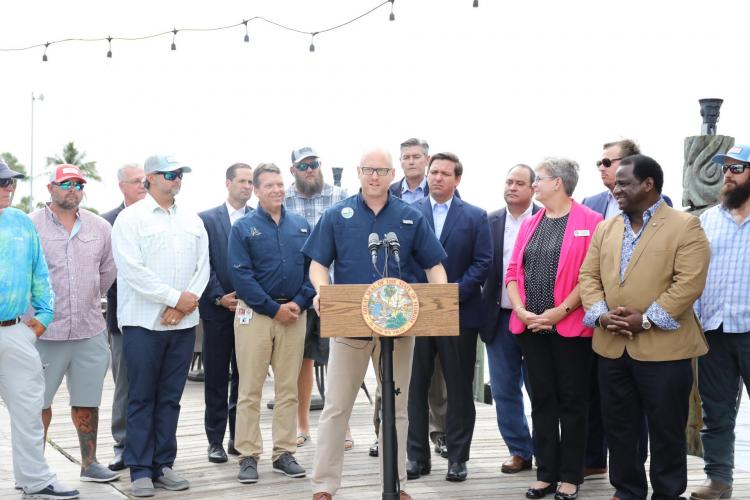 Red Tide Task Force
Under Governor Ron DeSantis' leadership the Red Tide Task Force, also known as the Harmful Algal Bloom (HAB) Task Force, was re-organized and received funding for the first time in more than 15 years.
Coordination of the Red Tide Task Force and its activities will be carried out by the Florida Fish and Wildlife Conservation Commission (FWC). The task force focuses on the causes of red tide and seeks to provide mitigation solutions, identify research needs, and evaluate other actions intended to address impacts from red tide along with other saltwater based algal blooms.
These efforts will complement those of the Blue-Green Algae Task Force to improve water quality. Science will be at the forefront as they will also work with the new Florida Red Tide Mitigation and Technology Development Initiative, an outgrowth of a long-term partnership between FWC and Mote Marine Laboratory signed into law by Governor DeSantis. That initiative is focused specifically on the development and implementation of technologies to address impacts arising from red tide.
Three million dollars a year for six years, is provided by the state to facilitate these efforts and there will be an annual opportunity for scientists to submit competitive grant proposals from 2019-25 for scientists to partner with Mote scientists and utilize Mote facilities, infrastructure and technology. 
The FWC's Fish and Wildlife Research Institute additionally administers a Harmful Algal Bloom (HAB) Grant Program. The program supports projects that address priority recommendations of the HAB Task Force. Approximately $600,000 per year is distributed annually through competitive or targeted solicitations.
Governor DeSantis' Executive Order directed DEP to participate in the Red Tide Task Force to provide technical expertise and assistance studying causes and impacts of red tide. The Florida Department of Health is also directed to participate in the Red Tide Task Force to help study air quality and human health impacts of red tide.
Governor DeSantis announced the appointment of 11 expert researchers and leading scientists to the Red Tide Task Force on Aug. 2, 2019.
Progress and Recommendations Regarding Red Tide Blooms
Upcoming Meeting(s)
October 17, 2023, 9 a.m.
This meeting will be open to the public by remote access on YouTube.com/FWCResearch.
Meeting Materials:
Additional Upcoming Meetings:
January 30, 2024
April 16, 2024
August 15, 2024
November 6, 2024
Previous Meeting(s)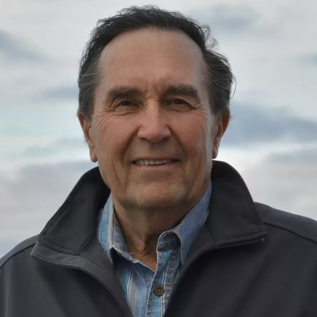 Dr. Donald Anderson
Dr. Don Anderson is a senior scientist in the Biology Department of the Woods Hole Oceanographic Institution. He earned three degrees from MIT – a B.S. in mechanical engineering, and a M.S. and Ph.D. in civil and environmental engineering. Dr. Anderson is the former director of WHOI's Coastal Ocean Institute, and presently serves as director of the Cooperative Institute for North Atlantic Research.
Dr. Anderson also serves as director of the U.S. National Office for Harmful Algal Blooms.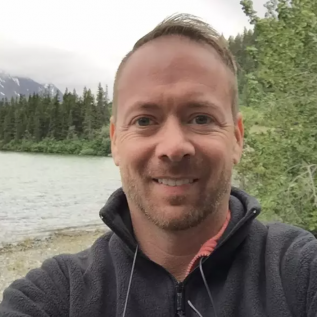 Rick Clark
Rick Clark works for the Florida Department of Health's Environmental Toxicology Section as the aquatic toxins coordinator. His current role involves red tide and blue-green algal surveillance and health communication, fish advisories. Rick is a member of the Florida Department of Agriculture's Pesticide Review and Evaluation Committee and he participates in multiple task forces and committees as a subject matter expert.
He has a master's degree in biology from the University of South Alabama where he studied the reproductive ecology of Vallisneria americana.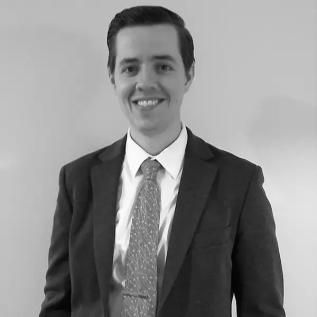 Charlie Culpepper
Charlie Culpepper is the Assistant Director of the Florida Department of Agriculture and Consumer Services' Division of Aquaculture.
Charlie graduated from the University of Georgia with a Bachelor of Science in Wildlife and Fisheries Biology and obtained a Master of Science in Aquaculture from Mississippi State University, specializing in freshwater finfish reproduction.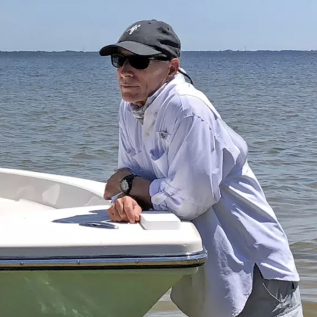 Dr. Duane De Freese
Dr. Duane De Freese currently serves as the executive director of the Indian River Lagoon Council, an independent Special District of Florida and the Indian River Lagoon National Estuary Program. 
Dr. De Freese holds a B.S. degree in zoology from the University of Rhode Island and M.S. and Ph.D. degrees in marine biology from Florida Institute of Technology.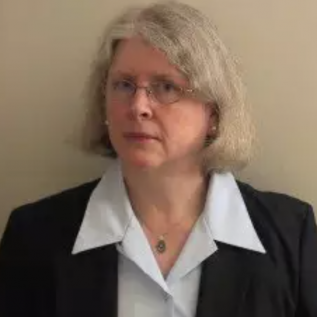 Dr. Quay Dortch
Dr. Quay Dortch currently manages two National Atmospheric and Oceanic Administration programs that provide federal funding for research on the causes and impacts and prevention, control and mitigation of harmful algal blooms.
Dr. Dortch received her B.A. in chemistry from Randolph-Macon Woman's College, M.S. in chemistry from Indiana University and Ph.D. from the University of Washington in Oceanography.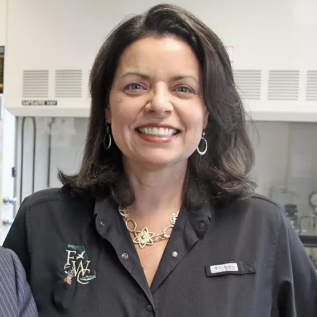 Dr. Leanne Flewelling
Dr. Leanne Flewelling is the ecosystem assessment and restoration section leader for the Florida Fish and Wildlife Conservation Commission's Fish and Wildlife Research Institute, directing research groups focused on harmful algal blooms, fish and wildlife health, and Florida's diverse terrestrial and aquatic habitats.
Dr. Flewelling earned her M.S. in environmental sciences from the University of Massachusetts and her Ph.D. in marine science from the University of South Florida.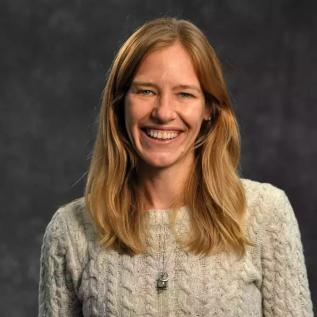 Dr. Katherine Hubbard
Dr. Kate Hubbard leads Florida Fish and Wildlife Conservation Commission (FWC) - Fish and Wildlife Research Institute's harmful algal bloom (HAB) monitoring and research program and since 2020, directs FWC's Center for Red Tide Research. She works closely with a broad network of international, federal, regional, state, county, academic, nonprofit, industry, and citizen partners to sustain and advance HAB monitoring and research. 
Dr. Hubbard received a B.A. in biology from New College of Florida and earned both her M.S. and PhD in biological oceanography from the University of Washington.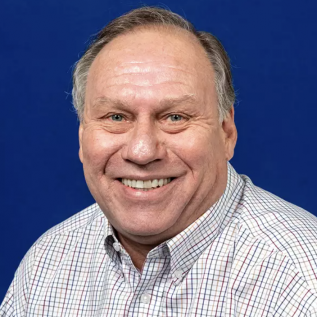 Dr. Charles Jacoby
Dr. Charles Jacoby is the supervising environmental scientist for the Estuaries Section at the St. Johns River Water Management District.
Dr. Jacoby has over 40 years of experience in designing, conducting and interpreting research that guides management of natural resources, and he has led or co-led projects worth over $30 million.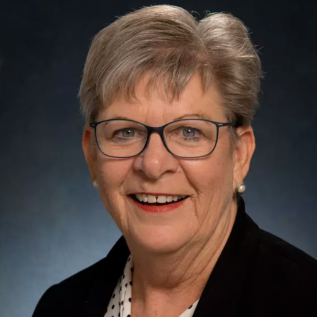 Dr. Barb Kirkpatrick
Dr. Barbara Kirkpatrick is the executive director for the Gulf of Mexico Coastal Ocean Observation System. She has more than 35 years of experience in human and environmental epidemiology.
She started her career as a respiratory care supervisor at Duke University Medical Center before going on to receive a master's degree in health occupations education at North Carolina State University and a doctorate in educational leadership from the University of Sarasota.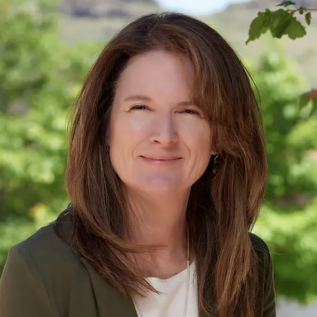 Dr. Sherry Larkin
Dr. Sherry Larkin is a natural resource and environmental economist tenured in the Food and Resource Economics Department at the University of Florida. Her main area of interest involves projects relating to the sustainable use of marine resources.
She earned her Ph.D. in agricultural and resource economics from Oregon State University and has been a faculty member at UF/IFAS since 2000.
Andrew Reich
Andrew Reich is the scientific advisor to the chief of the Bureau of Environmental Health at Florida Department of Health. Mr. Reich has a M.S. degree in public health from the University of Alabama in Birmingham as well as a master's degree in medical science from Emory University in Atlanta, Georgia with a concentration in intensive care medicine.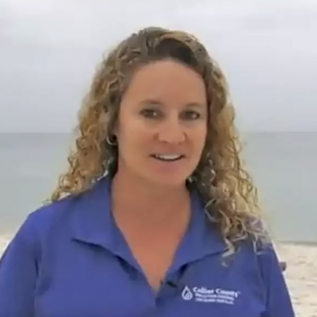 Rhonda Watkins
Rhonda Watkins is a principal environmental specialist with Collier County Pollution Control. She has been monitoring red tide for nearly 26 years and has participated in various research programs and grant panels involving red tide.
She holds a bachelor's degree in biology from Wittenberg University with focused studies in limnology and aquatic biology including special studies in oceanography and marine biology completed at Duke University.
David Whiting
David Whiting works for the Florida Department of Environmental Protection as the deputy director over the laboratory and water quality standards programs within the Division of Environmental Assessment and Restoration.
Dave has a B.A. degree in fisheries and wildlife management and a M.A. in ecology from the University of Missouri-Columbia.